As the Cherokee Nation commemorates its 65th Annual Holiday this week in Oklahoma, Cherokees find another reason to be proud: their Nation's pioneering success in eliminating hepatitis C.
The upcoming Cherokee National Holiday honors the signing of the 1839 Cherokee Constitution and the Act of Union that reunited Cherokees both East and West, after years of devastating forced migration, resulting in the Trail of Tears. The Nation's resiliency has been a formidable source of pride. Fittingly, Oklahoma's spirited celebration of the Cherokees' history and heritage is matched by the group's passionate determination to tackle urgent economic and health issues that are adversely impacting indigenous communities.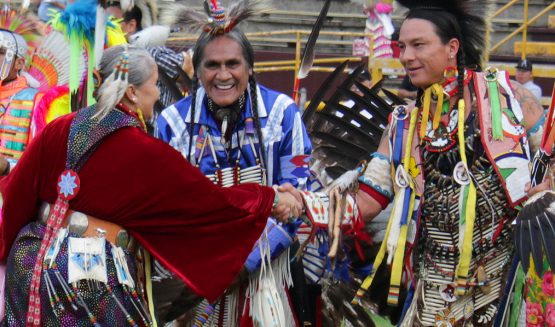 Indigenous people are up to 10 times more likely to be infected with hepatitis than the general population, says a new study presented at the recent World Indigenous Peoples' Conference on Viral Hepatitis (WIPCVH). In the United States, tribal groups are 2.5 times more likely to get hepatitis. To address this alarming risk, the Cherokee Nation American Indian Tribe developed a hepatitis C elimination program, setting the stage for robust liver health efforts for vulnerable and under-reported native communities.
"Various factors have combined to make elimination of hepatitis C possible," said Dr. Jorge Mera, Head of Infectious Diseases for Cherokee Nation Health Service (CNHS) in a press release. He noted the top success contributors such as the development of new directly acting antiviral drugs (DAAs) and collaborative support from organizations like the U.S. Centers for Disease Control and Prevention (CDC) and local health departments.
Like other indigenous groups affected by economic inequality and unequal healthcare access, the Cherokee Nation faces increased risk for hepatitis from the lack of general awareness and education on the disease, injected drug use, and, possibly, unsafe tattoo procedures.
Two years into this pioneering elimination program, Dr. Mera and his team have made remarkable progress, including the screening of 46,000 Cherokee Nation citizens. Of the 1,076 people who tested positive, 400 are now completely cured, while the rest are undergoing further tests and treatment.
The elimination program runs an aggressive, broad-based testing arm that invites people to get tested not only when they see their primary physician, but also when they go to their dentist and other medical professionals. Hepatitis tests are automatically offered to children if their mothers have uncertain hepatitis status, especially during pregnancy.
Urgent care centers and emergency departments have also been mobilized to encourage and facilitate testing. In fact, about 70 percent of the new hepatitis diagnoses are from tests done in emergency care.
The Cherokee Nation's success reflects the hope of tribes across the globe who attended the WIPCVH earlier this month, symbolically coinciding with the International Day of the World's Indigenous Peoples, observed recently on August 9th. The conference aimed to provide a venue for indigenous groups, medical professionals, and advocates to share common experiences and innovations, and build a relationship to enable collective responses to threats like hepatitis outbreaks.
At the heart of ADRLF's mission is advocate for minority and/or underrepresented groups who carry the extra burden of hepatitis infection — including Native American communities. Inspired by the Cherokee Nation's success, we invite you to: Screen. Vaccinate. Don't Hesitate.
To learn more about the World Indigenous Peoples' Conference on Viral Hepatitis, click here
To find a hepatitis testing center near you, click here
To know the updated WHO Hepatitis Testing Guidelines, click here